Selectel Wireless Gillette, Buffalo, Sheridan
What We Do
Selectel Wireless is a 4G LTE based wireless service provider that operates off of the Nations' Largest Network while keeping a pre-paid structure. We are a no-overage, no-contract, no-credit check company!
Check out our coverage map!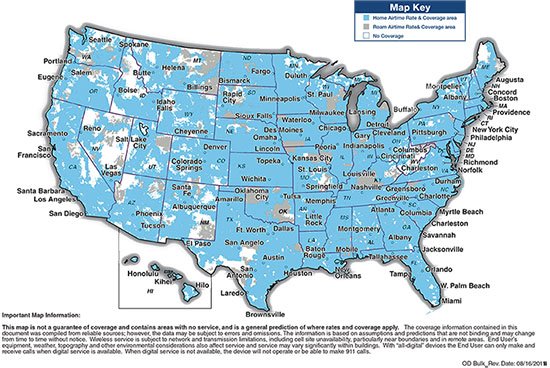 When selecting a plan renewal, please include the full phone number and plan that you want added to that line.
Also, select whether you would like that plan started immediately or at your next renewal date.
We have started a new option of allowing you to opt-in to be contacted to sign up for our autopay!
We will do our best to get the plan added as soon as possible, especially if you are needing it right away!
We carry most items in stock so our turn-around time is normally very short. There is no need to make an appointment, although, if you would like to schedule an appointment for your repair, please mention the best available time for you in the 'Comments' section of the order form with a number to contact you.
About Us
Selectel Wireless is a United States-based and United States-owned and operated company. Based in Fremont, Nebraska, Selectel Wireless is a CDMA wireless phone provider utilizing the nation's largest 4G LTE network on a pre-paid format while still operating on a post-paid network, giving you the same coverage and cell service you would experience as a contract customer, without the contract. There is no credit check needed and customers can keep their same phone number and most can use their same devices.
Selectel Wireless offers the nation's largest cellular network, Verizon Wireless coverage, at a fraction of the cost. If you want to save money on your monthly bill every month, and do not want to sacrifice coverage and service, then Selectel is the perfect carrier for you. Unlike other prepaid cellular providers operating on the Verizon network, Selectel offers full network coverage. Carriers such as Page Plus and Straighttalk only allow you to access the prepaid network coverage. That means, you enjoy 10% more coverage when you choose Selectel.

Is customer service important to you? If so, Selectel is a no brainer. When you have an issue and need help, our customer service reps are always available to help. We strive to provide you the best experience with a live person either in store or on the phone.